Whether you require preventive care, cosmetic dentistry, or complex procedures, our clinic is dedicated to providing exceptional dental services made to meet your specific needs in Turkey.
At Cayra Clinic, we offer a diverse range of quality dental treatments in Turkey. With our state-of-the-art clinics located in Antalya and Istanbul, we are proud to employ highly skilled and experienced dentists who utilize the latest advancements in high tech dental equipment.
YOUR SMILE'S CHIEF, SAVE YOUR TEETH
Cayra Dental Clinic is a state-of-the-art dental facility in Antalya, located in Muratpasa. Cayra offers general and specialist assessments and treatments from some of Turkey's best dentists. The clinic's proximity to attractions such as beaches, parks, historic sites, food spots, and shopping experiences adds convenience and enjoyment to your dental journey.
With a comprehensive range of dental services – from preventative to cosmetic treatments – and a skilled team, personalized plans, and cutting-edge technology, enjoy the utmost care. Cayra Clinic employs the best dentists in Turkey for Dental Implants, Dental Veneers, Hollywood Smile, and others
At Cayra Clinic, great hair transplant treatments stem from 4 key components:
Having 11+ years of experience in the medical field.
Highly skilled doctors and medical team.
2 affluent clinics in Turkey's most popular cities.
Over 3700 successful treatments.
Our principles guide us to providing effective surgeries of the highest quality. A superior medical team who are efficient. Most importantly, satisfaction.
Our Easy Process To A New Smile
1. Get in Touch
2. Treatment Analysis
3. Planning Proccess
4. Treatment
5. After Care
1. Get in Touch
Contact us anytime, anywhere. We are available 24/7.
2. Treatment Analysis
3. Planning Proccess
4. Treatment
5. After Care
Our skilled and well experienced Skilled Medical Team, fluent in 9 languages will guide you through every step effortlessly.
At Cayra Clinic, quality is our priority. Our dental team takes pride in their extensive training and years of experience in cosmetic dentistry and oral surgery.
DT. Sükriye Özkalay
Dentist
Work experience: over 10 years
Achievements:
Specialty: Aesthetic and Restorative Dental Treatments, Dental Implant
Education: graduated from Gazi University Faculty of Medicine
Certifications:– Expodental 2018 to congress courses. Radiography certificate from Gazi University radiology department.
Work experience: over 5 years
Achievements:
She regularly takes courses on thematic improvement and also attends symposiums, seminars, and internships.
Constantly improves the level of qualification. Thoroughly studies each clinical situation and pays maximum attention to each patient.
Büşra Kaya
Dental Assistant
Here are our Dental treatment reviews in Turkey from Satisfied customers. We do our best to fulfill commitment to reliability and care, and it s something that hasn t gone unnoticed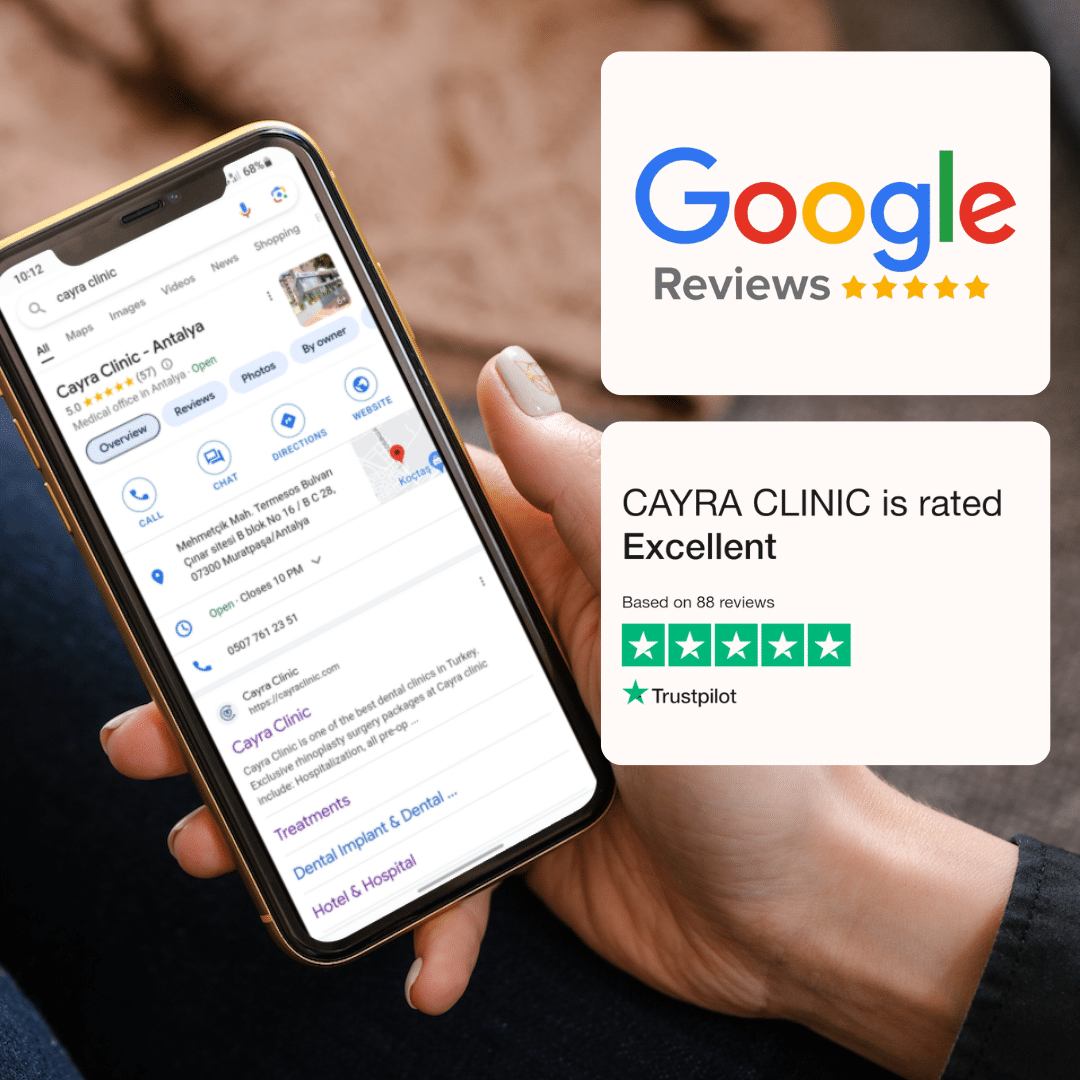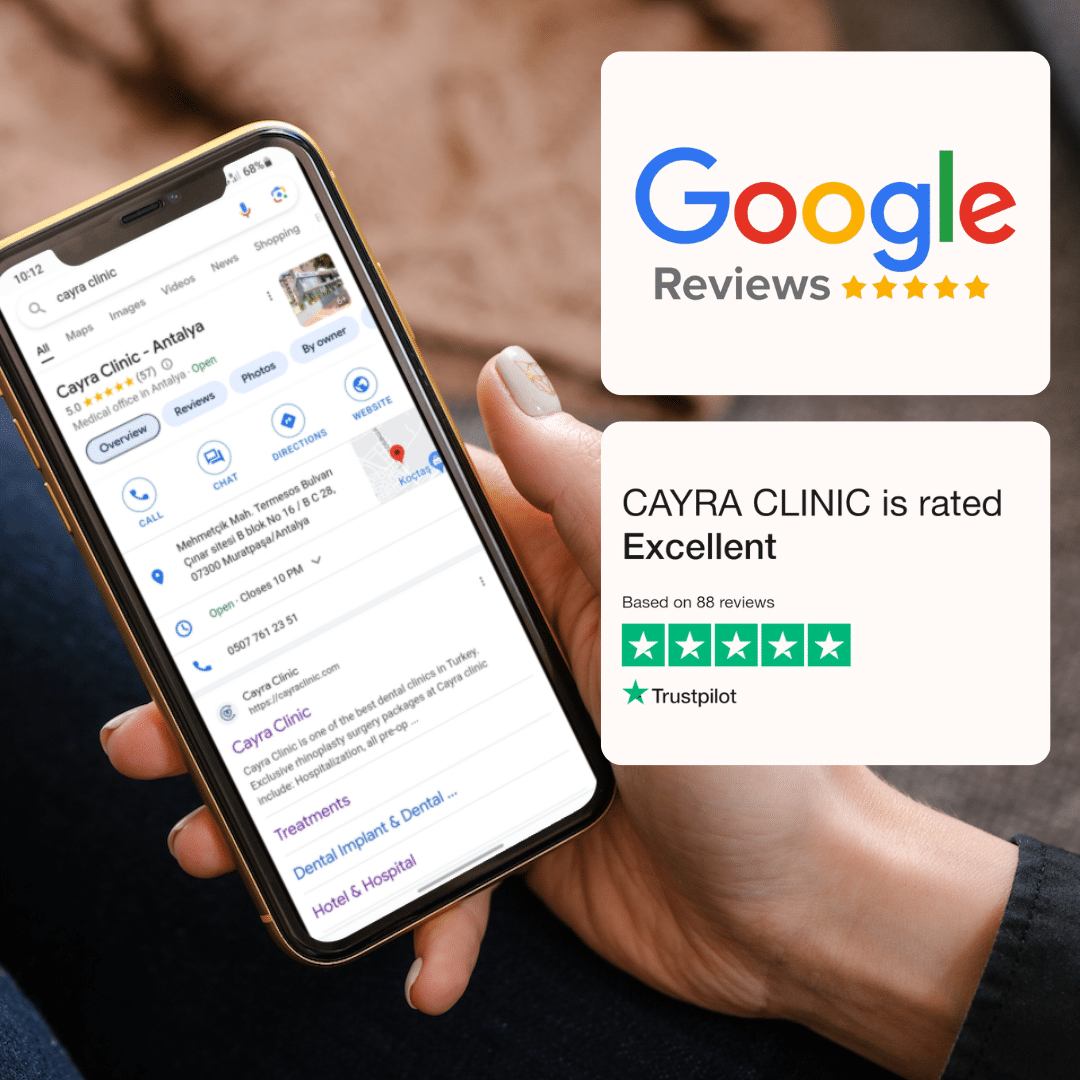 This has to be the best place ever lam a very nervous client; I do not like attending the dentist and have extremely sensitive teeth. Here they are very accommodating. My experiences at other dentists have not always been pleasant, but in this clinic I am happy with the results.